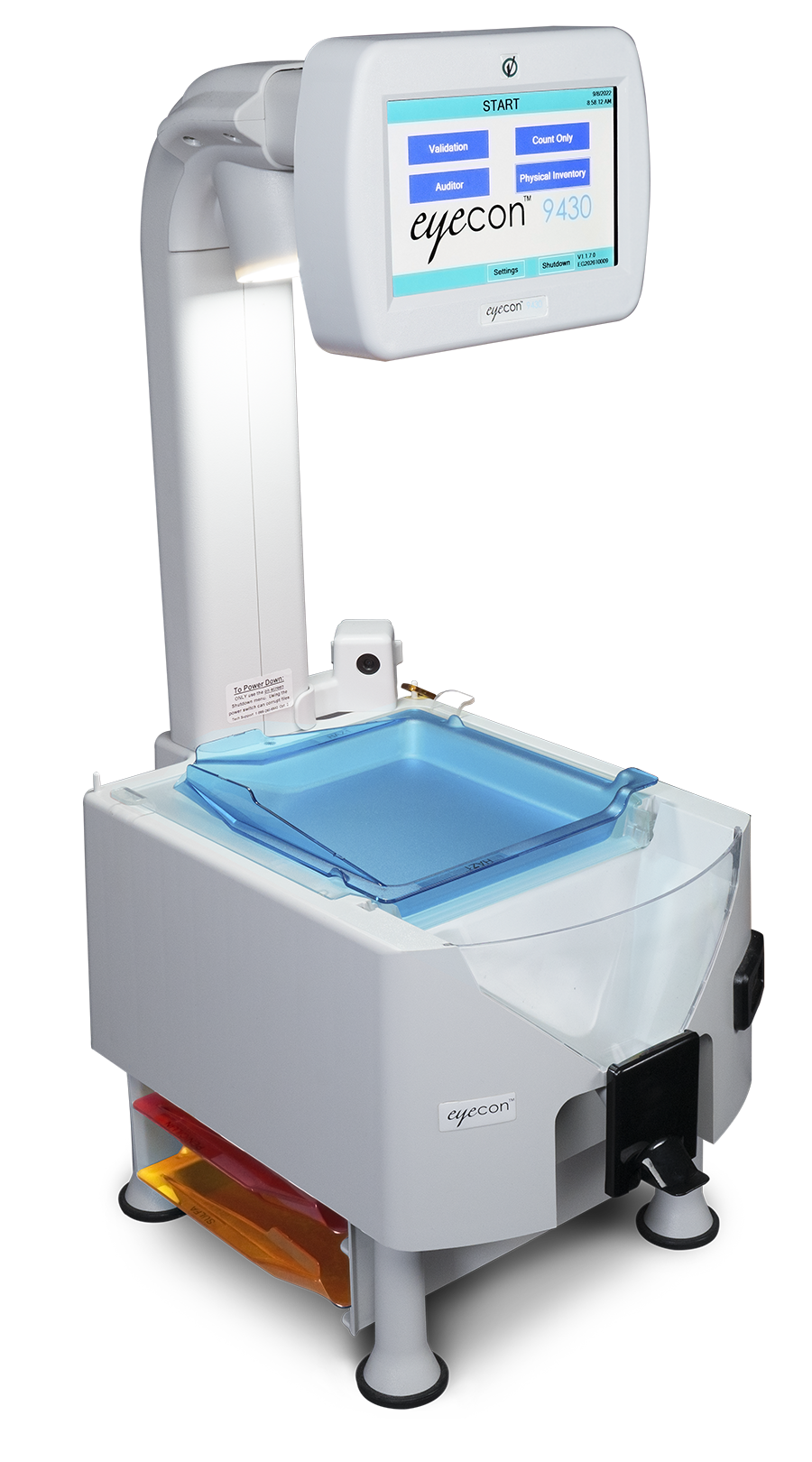 PEACE OF MIND
✓ Rx
✓ Drug & Strength
✓ Pill Count
AUDIT ASSISTANCE
Easy to access, digital records for audits and patient claims.
UNPARALLELED SPEED
Speeding up the Rx filling process & reducing patient wait-time by up to 80%.
OPTIMIZATION
Increase the accuracy and speed of physical inventories by over 70%.
ORGANIZATION
Improve the accuracy of keeping track of partial fills.
99.99% ACCURACY
Pill count accuracy 24/7, 365 days a year.
Features & Benefits
Eyecon 9430 - Make It Count
Want to see some of the AMAZING features the Eyecon 9430 has to assist your pharmacy? Check out this short video highlighting the main features!